The Future Messaging Is Here With ABHI SMS
RCS - Rich Communication Services
RCS stands for Rich Communication Services. RCS is the new standard of messaging that will replace SMS text messaging and MMS. RCS makes it fast and easy to send more information in a message. This means richer text features, higher-resolution images and videos, and more.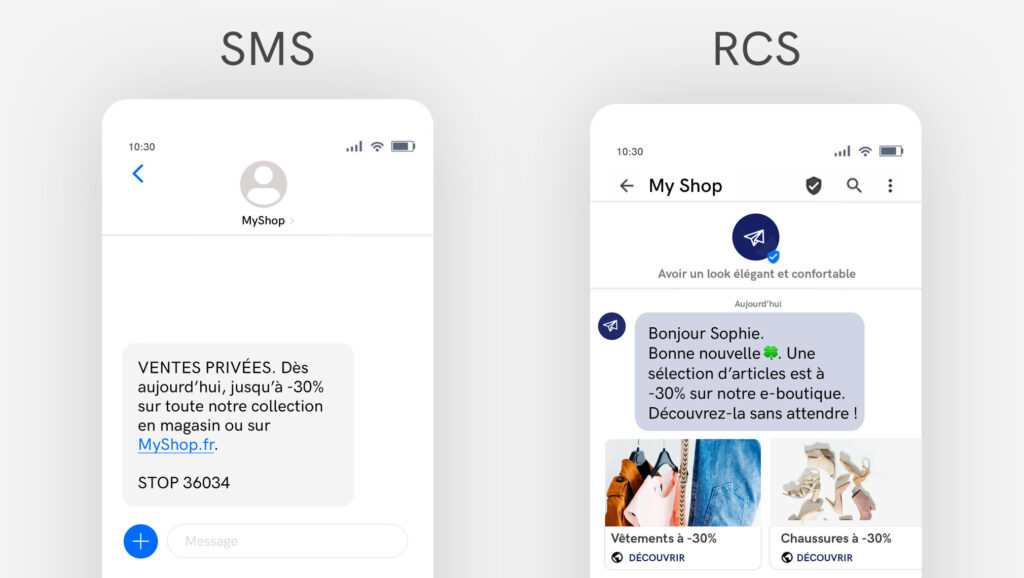 Example Of RCS (Rich Communication Services) SMS
Messaging needs, wants, and desires are evolving and SMS text messaging is showing its age.
Text messages don't currently support long messages, encryption, advanced group messaging, and enhanced rich media.
These are all features that people have come to expect on platforms like iMessage, Messenger, WhatsApp, WeChat, and Signal.
So what replaces text messaging or modernizes it for the 21st century?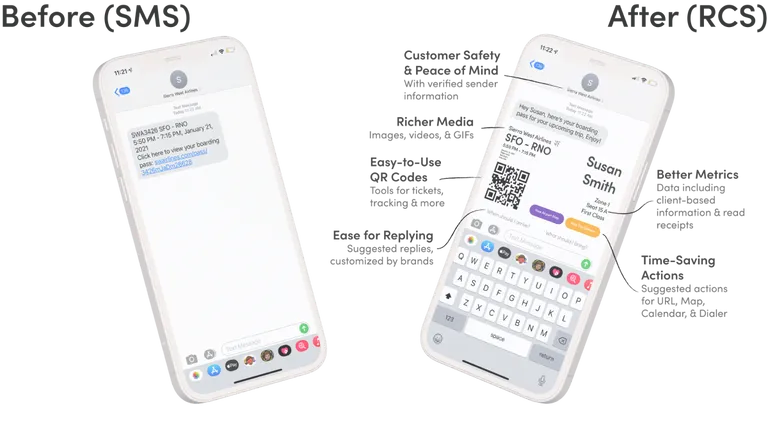 | Features | SMS | RCS |
| --- | --- | --- |
| Messaging supported on all carrier cellular networks | ✅ | ✅ |
| Unlimited message sizes | 🚫 | ✅ |
| Support for larger photo and video media files | 🚫 | ✅ |
| Read receipts | 🚫 | ✅ |
| Typing indicators | 🚫 | ✅ |
| Location sharing | 🚫 | ✅ |
| Support for video calls | 🚫 | ✅ |
| Verified message senders | 🚫 | ✅ |
| Document sharing | 🚫 | ✅ |
| Supports encryption | 🚫 | ✅ |
| Inline action buttons like "schedule appointment" | 🚫 | ✅ |